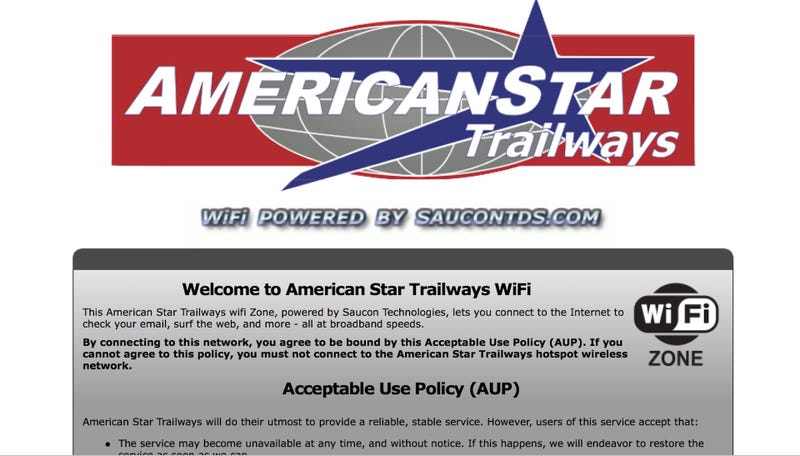 Amtrak bus American Star 2955 left the bus terminal at 8:13 a.m. PST. As the bus passed through the outskirts of Goleta, CA at 8:25, I accepted the terms and conditions of Amtrak's complimentary WiFi service. Central California is fine to look at, but it smells like broccoli farts so I wanted to visually distract myself. Here is a review of that WiFi service, as well as everything I downloaded using it. Our rating system ranges from one (★) to five stars (★★★★★). There is no appeals process.

Kotaku Splitscreen Episode 61: AAA vs. Indie Development - ★★★★: Like most Kotaku podcasts, I understood about two-thirds of it, but enjoyed myself.
NBA League Pass, Golden State Warriors vs. Cleveland Cavaliers, December 25, 2016 - Incomplete: Friend of the program Greg Howard tells patrickredford.kinja.com that the previously mentioned basketball game was "the best motherfucking shit." I hope he's right, although all that I managed to load in 15 minutes of alleged downloading was the following.
A photo of my friend's dog - ★★★★★: Impeccable.

This Deadspin blog - ★★★★: This aligns with my Phish experience as well, which is a story for another time.

At 9:47, the passengers of American Star 2955 transferred to American Star 4924 in Grover Beach, CA. The bus was cleaner and sleeker, with less opaque windows to consider the parched Paso Robles hills out of.
NBA League Pass, Golden State Warriors vs. Cleveland Cavaliers, December 25, 2016, Part 2 - ★★: After ten minutes of on-again-off-again loading screens and two minutes of actual basketball, I gave up on this game. Amtrak's WiFi is clearly trying to keep California's viewing public from watching the Warriors lose.
The WiFi then stopped working consistently so I decided to read my book. I posted this blog from my phone.